Ms. Trinity
Assistant Teacher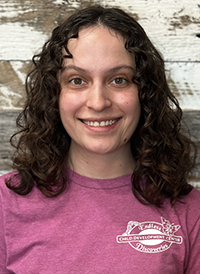 I have worked at Endless Discoveries since January 2023, and I am the Assistant Teacher in the School Age classroom.
When I was younger, I always babysat for friends and family. I admired my teachers throughout the years and always wanted to be just like them. I attended Chisholm Trail High School, and then after high school I went to cosmetology school. I found out that wasn't for me, so I found that Child Development was my calling.
Now I enjoy my days working with kids and having fun while doing so. Although I was born in Fort Worth, my parents raised my little brother and me in Colorado. I love art of all sorts, including painting, sketching, crocheting and crafting jewelry. What I love most of all, though, is spending time with close friends and family and my two wonderful cats.