Ms. Makayla
Lead Teacher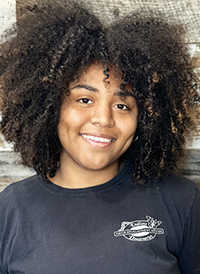 I have worked at Endless Discoveries as a Lead Teacher in the Older Toddlers classroom since July 2020. Children are precious! They grow up to be the future teachers, politicians, parents and leaders of the next generation, and I love to be a part of that.
When away, parents aren't always able to give their children the love and care they need, and I like to be there to give them that and make my classroom a safe place and a home away from home. I have some college.
I come from a big family with lots of pets (four cats and way more chickens!). I am also very involved at church and other volunteering opportunities. Some of my hobbies include soccer, crochet, music, TV and video games.