Ms. Zelda
Lead Teacher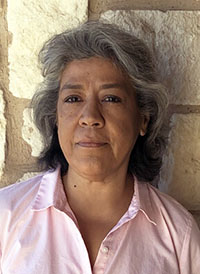 I have worked at Endless Discoveries since February 2019, and I am the Lead Teacher in the Pre-K 2 classroom. I worked for the Fort Worth ISD for several years, and I have worked as a bilingual substitute. I have always worked with Pre-K and kindergarten children. I worked as a permanent teacher in three different schools, and I always had a classroom for the year. I enjoy younger children because they are like sponges, always soaking up information. They ask questions, and I like that.
I have an Associates Degree from TCC, and I transferred to Texas Wesleyan but didn't finish. In 2009, I went back to school at Texas Woman's University and graduated in 2011 with a Bachelor of Arts Degree.
I am divorced, and I have a 20-year-old son who sells cars and is on his own. I have sisters and my dad who live on the family ranch in Hico, Texas. I enjoy the outdoors quite a bit, and I love camping and taking my 5-year-old nephews with me. I ride a motorcycle during the summer, and I enjoy doing different things outdoors.