Ms. Danita
Educational Coordinator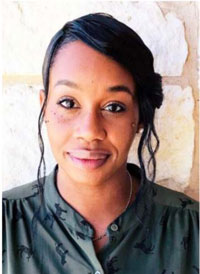 I have worked at Endless Discoveries since December 2017, and I am the Educational Coordinator.
I enjoy seeing friends coming to school eager to learn new things, and being able to encourage, love each child as they grow in our child development program. I love all of the smiles every day, and growing with families and meeting their needs. Working alongside co-workers, helping and team- building is important to me.
I studied basics at Tarrant County College, and I obtained my CDA at Campfire USA. I have my Early Childhood Manage- ment Instrument.
I have two sons, Adrian and Bryson. We love to go out to eat, music, and shopping. I also like traveling with my friends, working out, going to concerts, and being active in my com- munity through my ministry, the L.O.V.E© Ministry.