Ms. Brittany
Chef/Nutritionist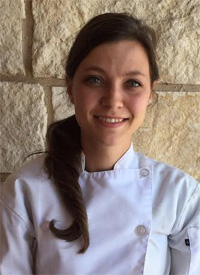 I have worked at Endless Discoveries since November 2014, and I am the Lead Teacher in the Two-Year-Old classroom.
I enjoy working with children of all age groups; however, working with the two-year-olds is where I often find my comfort zone. I love building different relationships with the children and their families and knowing that I am making a positive impact on children's lives.
I am a Certified Teacher's Assistant, and I am currently working on my Child Development Associate certification. I am a mother of one, and I love singing, playing volleyball and spending time with my family in my spare time.