Infants & Toddlers
0-24 Months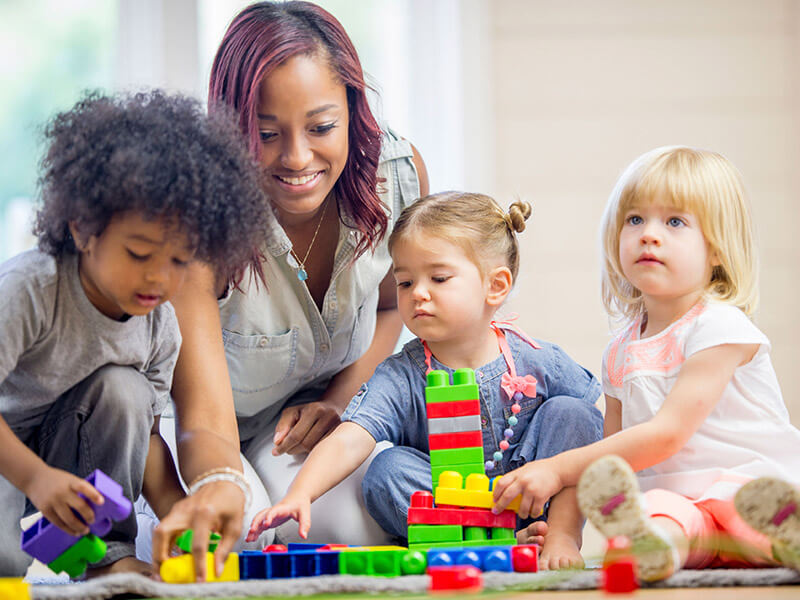 Endless Discoveries understands that it is difficult to leave your child in the care of someone other than yourself, but many families do not have any other option. Endless Discoveries is the perfect solution. We have personnel that are trained in CPR/First Aid, SIDS, Infant Brain Development, and Shaken Baby Syndrome, as well as other child development classes. Our teachers are caring to each child and treat each child as one of their own. We provide an environment that is safe, healthy, and stimulating to each child.
A variety of activities allow for both active and quiet times throughout the day, in addition to the individualized care and lessons we provide for each child. Endless Discoveries also provides a written daily sheet to parents that describes their child's eating, sleeping, diapering, and developmental activities throughout the day. Teachers are also required to keep a portfolio for each child that highlights developmental accomplishments, growth, or funny incidents. We also love to take pictures of the children, which we will share with parents.
Our curriculum in this age group will be a mixture of several different curriculum books in order to get the best individualized lessons for each child. Some curriculum books will be:
Baby Play by Masi and Leiderman; Gymboree
Toddler Play by Masi; Gymboree
Active Learning Series by Cryer, Harms, and Bourland; Addison-Wesley
Games to Play with Babies and Games to Play with Toddlers by Jackie Silberg
The Creative Curriculum® for Infants and Toddlers by Dombro, Colker, and Dodge; Teaching Strategies, Inc.
Baby Signs by Acredolo and Goodwyn
These curriculum books will provide a variety of different activities, ideas, and styles that each caregiver can choose from to create the perfect lesson plan for each child. Sign language will be taught to help each child communicate before they are able to speak and encourage language development when they are ready to speak.