Ms. Debbie
Chef/Nutritionist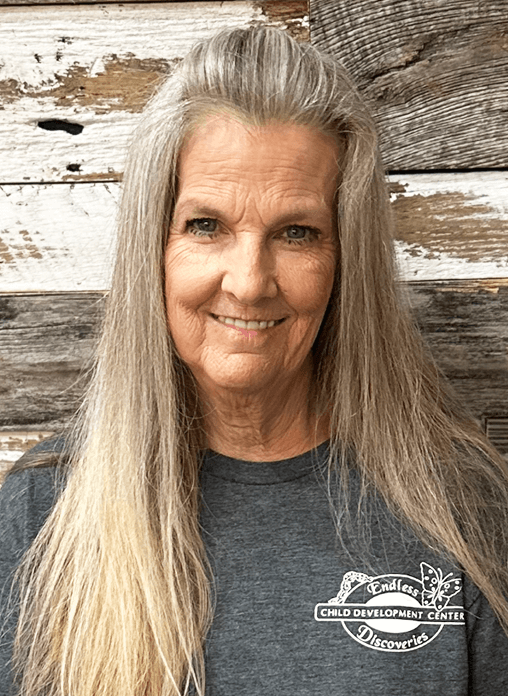 I am the Chef/Nutritionist, and I have worked at Endless Discoveries since September 2012.
I love working with children and watching them grow and develop their own personalities. I enjoy watching them learn new things daily, and I'm so glad that I can be a part of their early learning experience. I enjoy cooking nutritional meals and the children loving the food. I strive for less processed food and more home cooked meals.
I attended W.E. Boswell High School and BAC Business College. I received my Child Development Associate (CDA) certification in February 2015.
I am married to the love of my life for 20 plus years. I have a daughter, Jessica, and a granddaughter, Reagan. When I'm not at work. I enjoy cooking, reading, and most of all being a grandmother.