Pre-Kindergarten
4 Year Olds
Our Pre-Kindergarten Program is designed with your child in mind. In order for us to successfully create this curriculum, we place ourselves on the children's level and experience what they experience. It is important to us that the children learn through play and enjoy what they are learning. Endless Discoveries has designed a curriculum that is theme based and employs the teachers' creativity and educational experience to ensure your child's academic success. The activities that are offered are intended to meet the following goals for each child: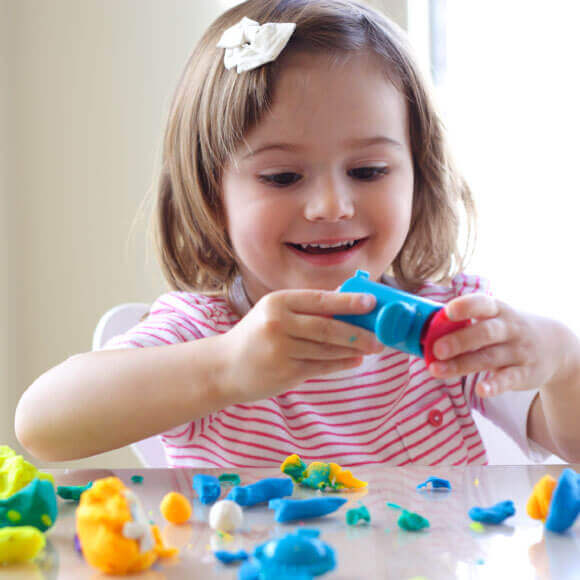 Building self confidence;
Enhancing skills for intellectual, physical, emotional and social development;
Working on social skills, such as listening, sharing and cooperation;
Achieving a sense of self;
Taking responsibility for themselves and their actions;
Behaving in a pro-social way (showing empathy and getting along with other personalities);
Problem-solving.
Endless Discoveries believes development of the "Whole Child" includes art, music, dramatic play, social awareness, cooking, outside play, with our main focus on Language and Math. We use a variety of curriculum, including:
A Beka

by Dr. Arlin Horton: This curriculum is Christian-based, but we will be using the curriculum without adding the religious aspects. Endless Discoveries will be using this curriculum to enrich our language program.

Active Learning Series

by Cryer, Harms, and Bourland; Addison-Wesley

The Creative Curriculum

by Diane Trister Dodge, et al

Count on Math

by Pamela Schiller, et al

The Young Child and Mathematics

by Juanita V. Copley

Preschool Math

by Robert Williams, et al

DIG: Develop, Inspire, Grow™

by Abrams Learning Trends

Frog Street Pre-K

Pam Schiller, et al