Preschool
2 & 3 Year Olds
Two and three-year-old children are like sponges. Our primary focus at Endless Discoveries is to make sure children in these classrooms are kept busy with educational activities throughout every day. We believe that the busier children are, the less time they have to get in trouble. The main interest in this age group from parents' eyes is what their children are learning and how they are learning it, so we have compiled a list of different curriculums that we will be using to encourage skill-building from every aspect. Some curriculum Endless Discoveries will use in this age group will be: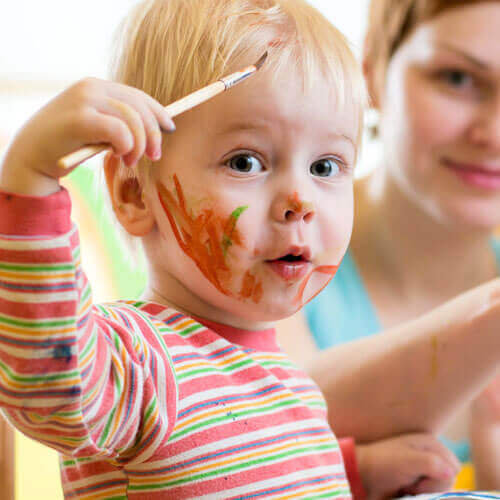 A Beka

by Dr. Arlin Horton: This curriculum is Christian-based, but we will be using the curriculum without adding the religious aspects. Endless Discoveries will be using this curriculum to enrich our language program.

Active Learning Series

by Cryer, Harms, and Bourland; Addison-Wesley

The Creative Curriculum

by Diane Trister Dodge, et al

Count on Math

by Pamela Schiller, et al

The Young Child and Mathematics

by Juanita V. Copley

Preschool Math

by Robert Williams, et al

DIG: Develop, Inspire, Grow™

by Abrams Learning Trends
Endless Discoveries believes development of the "whole child" includes art, music, dramatic play, social awareness, cooking, and outside play, but our curriculum will be designed to focus on Language and Math. We will have a theme-based curriculum that is tailored to combine each subject and draws the attention of every child.