National Music in Our Schools Month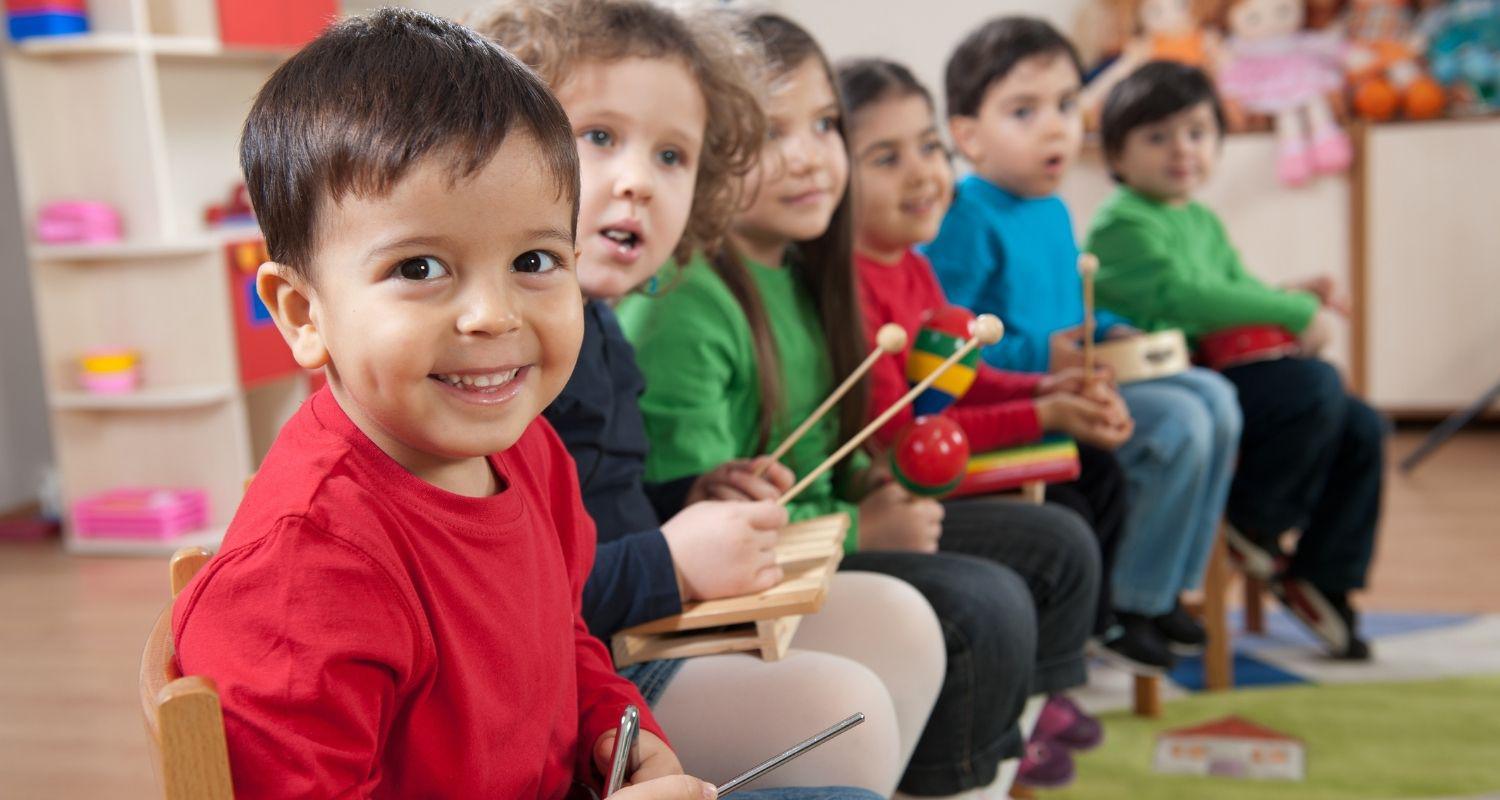 During the month of March, schools across the nation celebrate National Music In Our Schools Month (MIOSM). MIOSM's purpose is to raise awareness of the importance of music education for all children. A study at the University of Southern Californias Brain and Creativity Institute found that listening to music in childhood can actually accelerate brain development, particularly in the areas of language acquisition and reading skills. Incorporating music into play and early childhood routines helps them learn sounds and the meanings of words. Studies also indicate that learning to play an instrument may actually improve mathematical learning and even increase test scores for older kids. But other than the positive brain benefits of music. singing, dancing, and reading nursery rhymes is just a simple fun activity that makes all kids feel good. In our stressful society, any activity that relaxes children and promotes their overall well-being should be encouraged frequently.
Help us celebrate Music in Our School Month by bringing an instrument from home on Friday, March 25!