It's OK to Be Different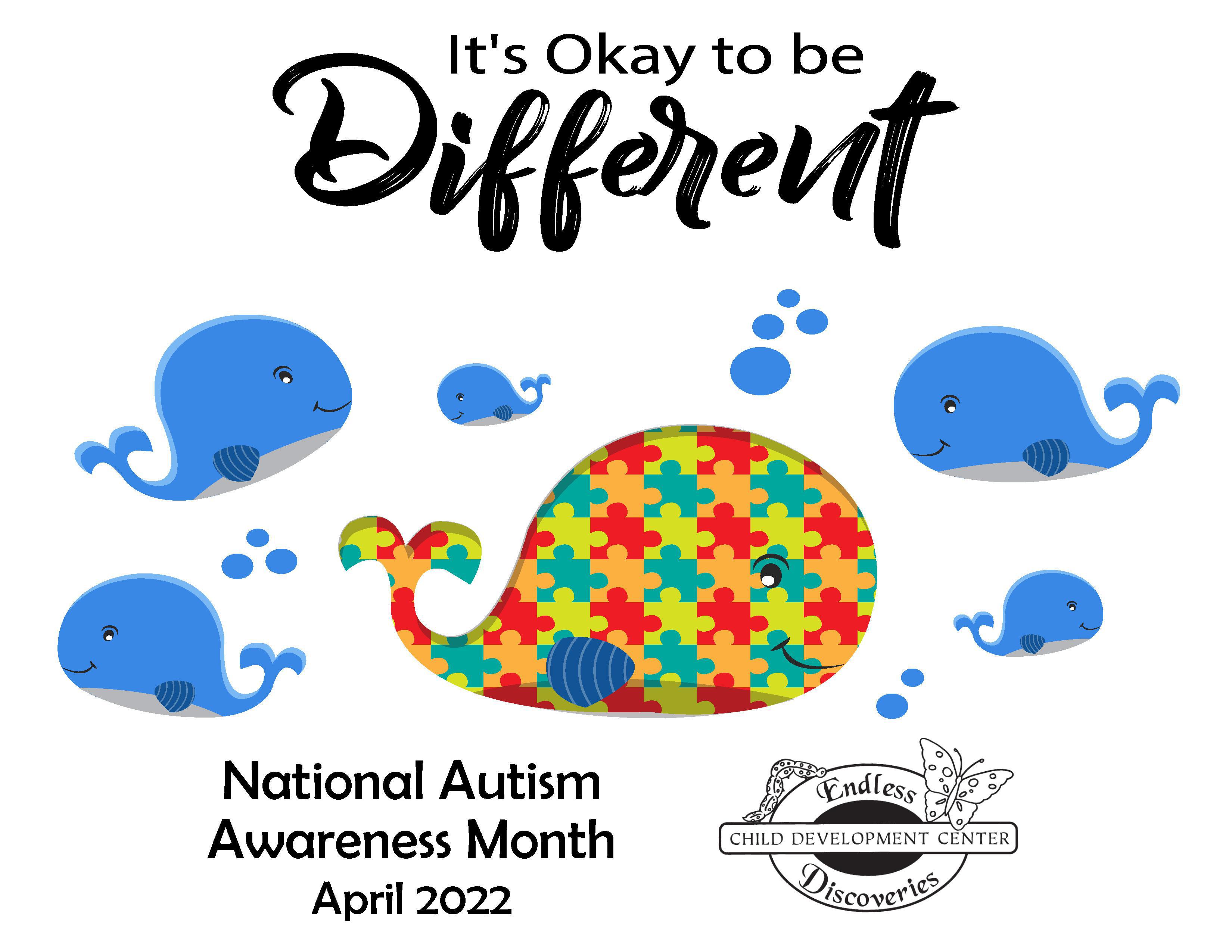 April is National Autism Awareness Month, and whether you have an autistic child in your family or you know a family with an autistic child, basic parenting techniques are effective with all children.
Be accepting of your child, idiosyncracies and all. Instead of focusing on how your child is different from other children, practice acceptance. Marvel at your kids special quirks and celebrate his successes. Your child will thrive when he feels he is loved unconditionally.
Endless Discoveries believes development of the whole child includes art, music, dramatic play, social awareness, cooking, outside play, language and math. Our schools are much more than basic daycare. Endless Discoveries teachers provide a theme-based curriculum that is tailored to combine each subject and draws the attention of every child, regardless of his cognitive level.
#consciousdiscipline
#parenting
#raisethemup
#friendorparent
#parentingtakesavillage