Welcome to Endless Discoveries
Hello and welcome to Endless Discoveries! We want to invite you and your child in for an exciting opportunity for growth and development. While your child is in our care they will receive opportunities to promote their cognitive, social, emotional, and physical development. We will provide a nurturing and caring environment that will offer your child consistency and security. It is very desirable for us to work with each and every family to build a quality relationship that is beneficial to all, especially your child.
Our Philosophy and Goals
Learning through active play
Fostering an acceptance of self and the differences in others
Developing respect and caring as a result of freedom within limits
Strengthening a child's development socially, emotionally, physically and intellectually
Providing individualized attention within a group setting
Working with parents as active partners in their child's development
Endless Discoveries strives to meet the needs of the families in our community. Educational, safe daily child care is such a growing need among working families. From Infancy to School-Age, Endless Discoveries holds a higher standard for child care and supporting the community around us by providing developmentally appropriate activities for the children, a safe, loving environment for the families, and a challenging yet fulfilling work environment for the teachers.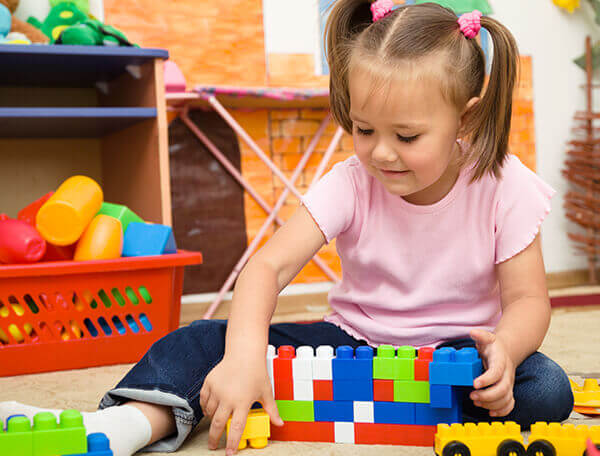 Organized Routines
Endless Discoveries believes in having an organized routine on a day-to-day basis. Each classroom has a scheduled time for inside and outside play, which provides a good balance between active and quiet play. By allowing children to have a set routine, they understand what will happen next even though they are unable to read a clock. With that knowledge, children move smoothly from one activity to the next with little problem.
Outside Play
Our playgrounds are designed with your child in mind. We have playgrounds that are stimulating to the young mind and offer a wide range of physical challenges. We will refrain from going outside in bad weather, including high temperatures (97º or higher), low temperatures (37º or lower), and ozone watch days. Texas Department of Family and Protective Services provides standards requiring children to have two opportunities for outside time every day equaling at least 60 minutes, so please do not request for your child to stay indoors.