Ms. Yessi
Assistant Teacher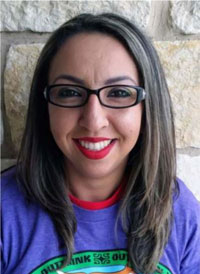 I am the assistant teacher in the Pre-K 2 classroom, and I have worked at Endless Discoveries since May 2016 (returned in March 2018).
I love being around kids because of their honesty and personalities.
I graduated from high school in 2007 and dental school in 2011. I decided that I enjoy watching and being around kids instead.
I enjoy baseball games, my husband's, my son's and NBL. I love spending time with my three boys. Taking road trips makes me happy.