Ms. Sunshine
Assistant Teacher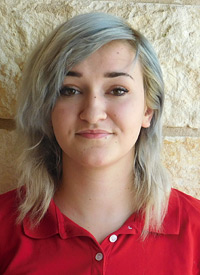 I started working at Endless Discoveries in June 2015, and I am the assistant teacher in the Young Toddler classroom.
I enjoy being around young children because they have a lot to offer. They are innocent, courageous, and honest. Their imaginations are so interesting, and it is a great experience to be able to watchin and interact with children. They can have fun doing the simplest of things, and I think people can actually learn from children.
I graduated from Saginaw High School in June 2015, and I will be attending Tarrant County College.
I am 18 years old and live with my mom and three brothers, Ocean, Journey, and Fathan. I enjoy singing, writing, and making people happy.