Ms. Nikkole
Lead Teacher, Toddlers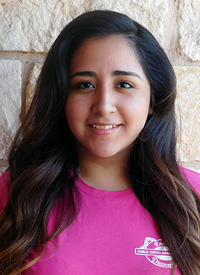 I am the Lead Teacher in the Older Toddler classroom. I worked at Endless Discoveries for one year from September 2010, and then I took a year off. Now I'm back since November 2015.
I always knew I wanted to work with kids. I have a big family so there were always little kids for me to be around. Since I'm good with kids, I've always been the designated babysitter.
I graduated from high school in June 2010, and I started working at EDCDC three months later. I'm hoping to start college classes in the near future.
I come from a really big family. I have six siblings (five sisters and one brother), and I have eight nieces and nephews. My hobbies include do-it-yourself crafts with my niece Mady. We basically do everything together. We love to cook and bake, shop and watch "Once Upon a Time."