Ms. Erin
Assistant Teacher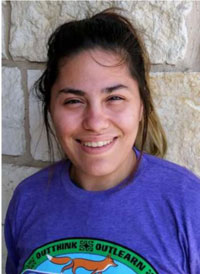 I am the assistant teacher in the School Age classroom, and I have worked at Endless Discoveries since October 2017.
I am interested in the early childhood field because it will help me to become better prepared for my career.
I am currently in college, taking night classes to become an art education teacher. I would one day like to be able to teach in a high school.
I like to read and hang out with my dog. I spend a lot of time working and going to school. My family lives on a 16-acre farm in Justin. I have four brothers and a sister.