Ms. Christine
Lead Teacher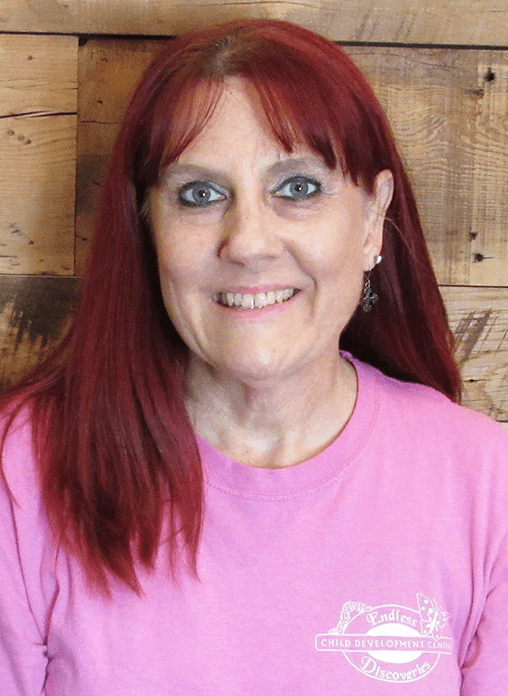 I am the Lead Teacher in the Infant classroom. I love kids, and the infants to 3-year-olds are my favorites! I love to interact with them and help them learn. They are little sponges and little gifts from God.
I am a high school graduate with some part-time college. I have considered returning to school to with a major in Early Childhood Development.
I am a mom of four adult boys, with one six-year-old granddaughter, Emma. I raised seven kids for nine years though. I am married with three dogs, five cats and a Betta fish. I enjoy cooking, music, spending time with my family and friends, and playing phone games.